15.10.19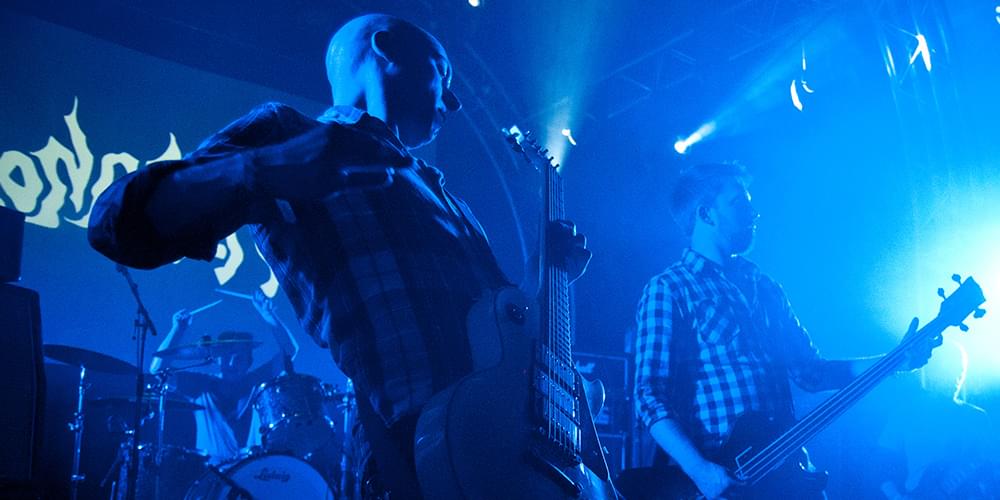 Radio Diabolus & Ask Helmut präsentieren:
BONGRIPPER + Telepathy + Heads.

15.10.19 in Berlin, Bi Nuu
Tickets zu BONGRIPPER + Telepathy + Heads.
Berlin
---
Informationen
Bongripper are an instrumental sludge band from Chicago, Illinois. Active since 2005, this four-piece is best known for releasing six albums over a ten-year career of instrumental doom and sludge almost entirely as a DIY independent entity (with occasional exceptions in regards to working with labels). The band has toured around the world including two key performances at Roadburn Festival that the band themselves hailed as among their all-time best performances.
Despite being an instrumental band, Bongripper's themes are all based on satire and dark humor. The band's themes in album and song titles are all jokes on hatred for hippies, inside jokes, sarcasm and parodies of drug culture, doom and a general hatred for mankind. The name of the band itself is a parody on Sleep as cited in the following: "Nick came up with the name Bongripper as a joke one day after we decided that Sleep wasted 17 minutes of CD time with Dopesmoker. The name stuck since.