12.09.18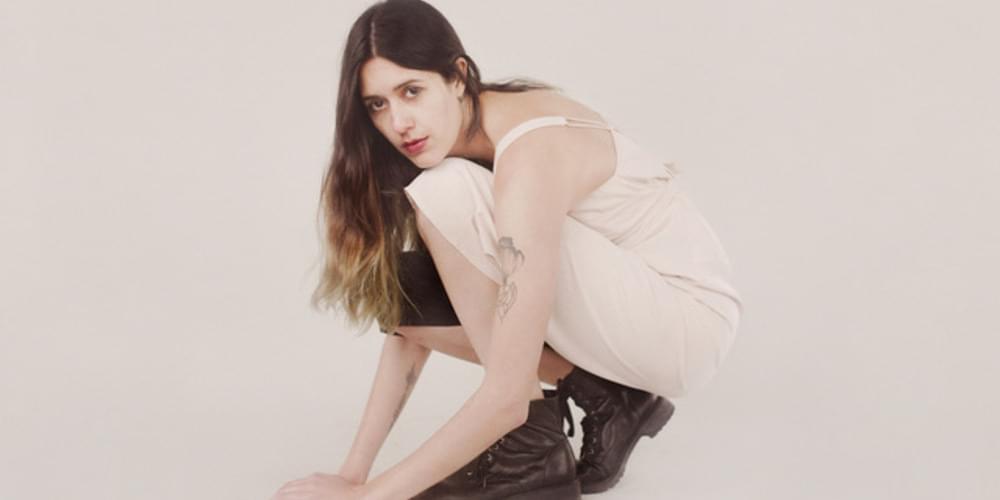 Ask Helmut & ByteFM präsentieren
HALF WAIF

ListenBerlin. Handgemachte Konzerte für Berlin 12.09.18 in Berlin, Kantine am Berghain
Tickets zu HALF WAIF
Berlin
---
Informationen
SUPPORT: RHOADS
Rhoads machen Musik zum hineinlegen. Getragen von sphärischen Melodien leitet ein unglaublich charackeristischer Gesang von musikalischem Glücksgefühl zu musikalischem Glücksgfühl. Das Hamburger Trio weiß ihre düsteren Texte auf wundervolle Art und Weise zu vertonen!
Half Waif began in 2012 as a vehicle for the thoughts, stories and songs of Nandi Rose Plunkett. Since then, alongside bandmates Adan Carlo and Zack Levine, Half Waif has created a powerful sound that's designed to be both immediate and experimental — song structures that shift and interlock underneath swells of synth, surges of percussion and undulating melodies upon which ride waves of intricate vocals. Lyrically, Half Waif traverses complex emotional landscapes. Influenced by Nandi's Williamstown, Massachusetts, upbringing as the daughter of an Indian refugee mother and an American father of Irish/Swiss descent, Half Waif's songs are forever searching to understand what it means to be truly "home."
In the span of three years, Half Waif has self-released two EPs and two albums, with 2016's Probable Depths garnering the attention of the worldwide music media, including NPR singling out the track 'Turn Me Around' and Pitchfork awarding it their coveted Best New Track distinction. In 2017, Half Waif joined the Cascine family to release their widely acclaimed form/a EP – a collection of mood-driven songs that expand on the project's exploration of place-making. That same year, Cascine reissued Probable Depths, giving the album its first ever vinyl pressing. Half Waif spent the bulk of the year on near-constant tour supporting Julien Baker, Iron & Wine, Mitski and Land of Talk, while also headlining runs in America and Europe.
2018 will see Half Waif release their newest album, Lavender. Opening a new era for the project, this album expands upon themes of travel and leaving home to include connections Nandi forged with the women in her family. About Lavender, Nandi shared:
Lavender is so named for my grandmother Asha – a nod to the lavender she would pluck from her garden and boil in a pot on the stove. The first time I noticed her doing this, it struck me as a kind of magic: the small black cauldron bubbling with a piece of the earth. She did it to make the house smell good. I believe it was also a ritual of purification, clearing out any shadows that may have tried to creep into the old English home she'd lived in, alone, for fifty years.
When I wrote and recorded Lavender, my grandmother was alive, and though she wasn't ill at the time of her sudden death in September, it was obvious her life – after 95 years – was drawing to a close. As a result, themes of aging and collapse are all over this album. It is an elegy to time, the pilgrimages we take, and the ultimate slow plod towards our end. It is an examination of the way we fracture, inside ourselves and inside our relationships – the fissures that creep along the structures we build, the tendency towards disintegration.
We face many endings in our lives, on the path toward that unfathomable yet omnipresent ultimate Ending. Break-ups and divorces, marriages and the estrangement of the self, hard times and bittersweet relief, steep precipices that rise up beyond our control over and over again. These endings are markers of time and growth, small personal apocalypses that pockmark our days. And yet there is more to come when the terror subsides; even the night itself – that great darkness – must end and give way to new light. Lavender is a talisman to hold in the midst of that uncertainty, to heal and remind ourselves that it's not over. It's not ending yet.