27.10.18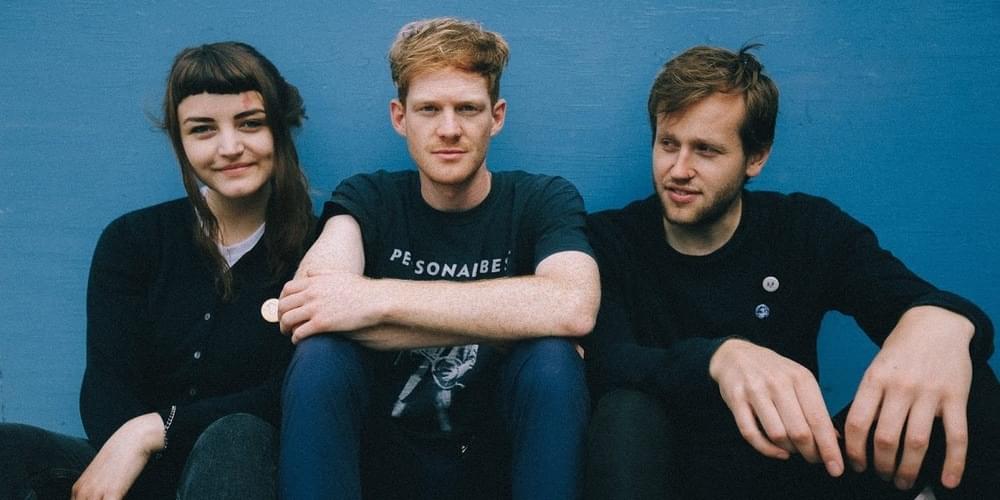 MUNCIE GIRLS

+ NO DIVING 27.10.18 in Berlin, Cassiopeia
Tickets zu MUNCIE GIRLS
Berlin
---
Informationen
'Fixed Ideals' is the second album from UK indie punk band Muncie Girls, set for release 31st August, 2018 via Specialist Subject Records in the UK & Europe and Buzz Records in North America. The title comes from a Sylvia Plath poem, and the line "perfume, politics and fixed ideals", which ties in with the inspiration for the title of their first album, 'From Caplan To Belsize', also inspired by Sylvia Plath's writing. Vocalist and guitarist Lande Hekt has a knack of crafting the most personal lyrics that are at once very relatable and she is also adept at bringing political issues into everyday experiences and situations through the band's music. 'Fixed Ideals' was produced by Muncie Girls' longterm collaborator Lewis Johns (Funeral For A Friend, Rolo Tomassi, Gnarwolves) at The Ranch and mastered by Emily Lazar at The Lodge (Death Cab For Cutie, Coldplay, Haim).
Muncie Girls' line-up is completed by guitarist Dean McMullen and drummer Luke Ellis and the three grew up in Exeter. Playing DIY shows in dive bars from a young age, they went on to complete full headline tours, play high profile festival slots at the likes of Glastonbury and Reading & Leeds, support slots to their favourite bands and tour internationally. Since the release of their debut album, they've toured the UK & Europe extensively and they've toured in Australia and Japan, as well as playing at SXSW in the US. They've received support from the likes of Stereogum, The AV Club, Kerrang!, DIY Magazine and BBC Radio 1, and were also awarded a PRS Foundation Momentum Grant which helped enable them to record 'Fixed Ideals'.
Muncie Girls' second album marks a progression as Lande played both guitar and bass when they were tracking. She comments "Having two guitars sounds really different and adds intricacy to the songs. I was listening to different music when I wrote these songs and when we recorded them so that probably sounds quite noticeable. Stuff like The Replacements, Siouxsie and the Banshees, The Popguns and The Pastels. I think we all became a bit more adventurous with this record."
Spending more time in the studio this time around enabled Muncie Girls to try new things. "We were at it for so long, I thought it would never end," Lande says. "I actually got kind of ill half way through, because I think it was just a lot to deal with. We recorded 19 songs and I played bass, guitar, acoustic guitar, keys and sang and harmonised on all the songs as well as coming up with new ideas and extra parts because we hadn't got everything totally ready. And the songs are the most personal ones I've ever written."
Muncie Girls were demoing the album at the time that a fire blazed through their beloved local venue The Cavern, devastating the space that has been such a big part of their lives. 'In Between Bands' is a reaction to that event and the album as a whole was heavily influenced by this tragedy. 'Fixed Ideals' also covers themes of anxiety and mental health, the effects of too much alcohol, wasting potential, having a desire to be educated, as well as focusing on personal relationships and the importance of friendship and family. And what we feel when those relationships let us down.
The album kicks off decisively and lays out an approach that runs through all of its thirteen tracks – the lyrics throughout are both deeply personal and wholly relatable to many people who may be going through the same things or who are able to identify the same issues in their lives or society at large. "'Jeremy' is obviously a big fuck you to my dad, a right wing guy who denied my existence and refused to support my mum in any way," Lande explains, adding that "it should also apply to all people who use patriarchy to aid them in dodging responsibility. But the song is also about my actual family who are awesome."
'Clinic' was written by Lande when she first starting having CBT for her anxiety. "It was a really fucking horrible time but I'm glad I wrote it down," she says. "This song is half about how important it is to get your mental health checked and ring the DAS, but it's also about how long it all takes and how unbelievably underfunded it is. I have a lucky time with my mental health compared to so many people, and I have to think about how incredibly hard it is for so many people."
'Locked Up' addresses a whole bunch of things that Lande found bizarre about life "that we're expected to not only accept, but celebrate. It's kind of depressing really," she admits, whilst also explaining that it relates to the prison system and claustrophobia. In 'Family of Four', Lande draws upon her own experience of being the young child of a single mum with three kids, as well as being inspired by the author Sue Townsend's heart-wrenching early experiences. Whilst dark depths are plumbed within the record, songs like 'Laugh Again' and 'Picture of Health' are more positive glimmers of solidarity in friendship and odes to supporting those that are close to you or who have been friends over the years.
With 'Fixed Ideals', Muncie Girls are set to win hearts and instigate conversation all across the world.
SUPPORT:
Justin Hunter Scott formed No Diving in his bedroom in Los Angeles in 2013. After playing a grand total of one show there over the ensuing three years, he moved to Berlin, joined Berlin's post-punk group Plattenbau, and enlisted his bandmates Brandon Walsh and Lewis Lloyd, along with Gurr touring bassist Sally Brown, for the new iteration of No Diving. Over time, writing amidst the cold leather nihilism of the Berlin winter, Justin's songs began to hew closer to proto-punk and garage rock than the Shins worship of his early material, with themes ranging from criticism of our dead end consumerist impulses to commentary on our lock-step march behind authoritarian overlords. But also dance teams, huge falafel plates, and dads on a mission. Throughout, the songs channel the varied sounds of Justin's childhood and teenage heroes, from Wipers to Wire to the Strokes, with all the live energy that suggests.