16.04.19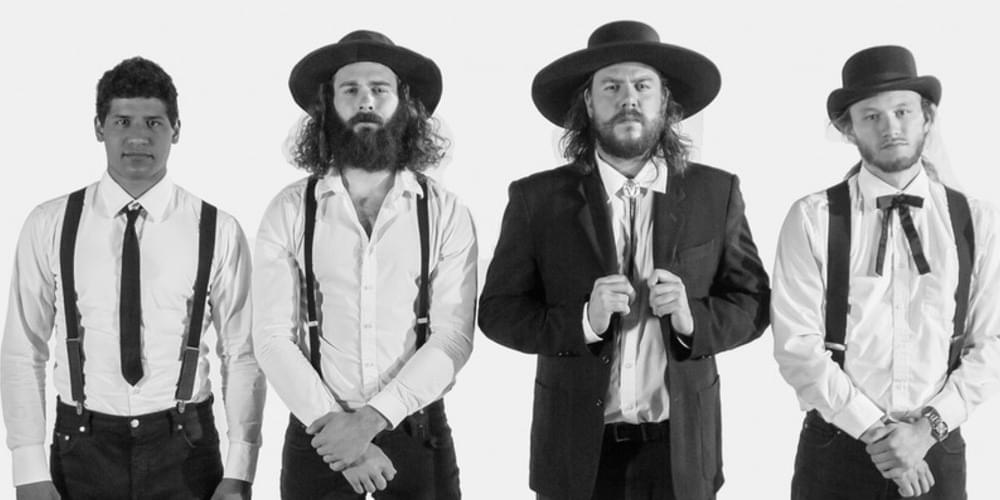 Ask Helmut, Radio Eins & CNTRY präsentieren:
THE DEAD SOUTH

ListenBerlin. Handgemachte Konzerte für Berlin - Support: Matthew Logan Vasquez 16.04.19 in Berlin, Astra Kulturhaus
Tickets zu THE DEAD SOUTH
Berlin
---
Informationen
After announcing the UK tour for February 2019 we are proud to also announce the European spring tour of
Canadian Bluegrass Folk quartet
THE DEAD SOUTH.
As you can see this tour is going to happen with the original line up as Colton Crawford (Banjo, Kick Drum) is back in the band again which we're all very happy about.
After releasing the debut "Good Company" (2014) including the hit 'In Hell I'll Be In Good Company' with over 72 mio. plays on youtube and follow up "Illusion & Doubt" (2016) this band from the praries of Saskatchewan played several sold out tour in the USA, Great Britain and Europe. After doing only a couple of shows over here in 2018 it's time to get them back and this is going to happen in conjunction with their new album to be expected in the first half of 2019 so you can be sure they're playing a bunch of new songs!
Support:
Matthew Logan Vasquez (usa) wird The Dead South auf der im April stattfindenden Europa-Tour in Trio-Besetzung auf fast allen Shows begleiten und gleich sein neues, drittes Solo-Album im Gepäck haben. Der Delta Spirit - Sänger gehört sicherlich zu den besten Performern und konnte die Kanadier bereits von seinen Qualitäten überzeugen. Gerade ist auch seine Support-Tour für Israel Nash zu Ende gegangen.