31.12.18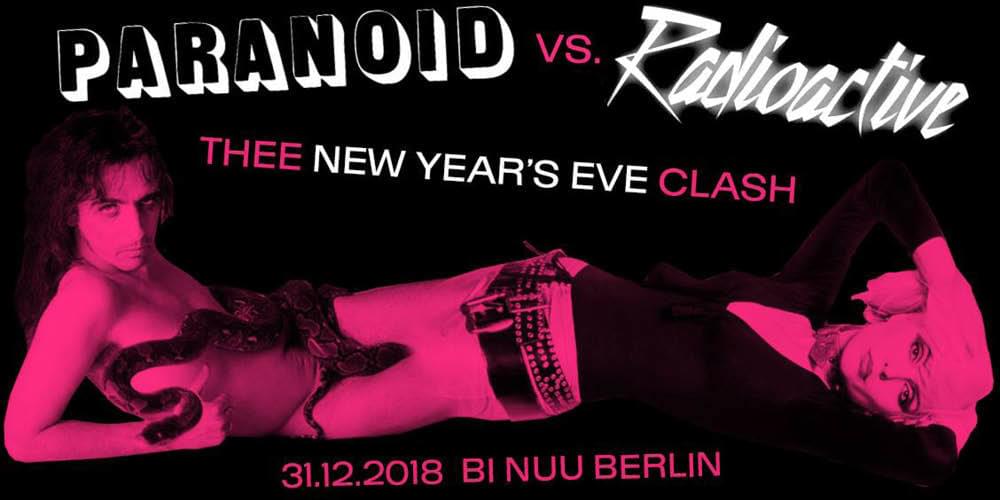 Paranoid vs. Radioactive

Thee New Year's Eve Clash 31.12.18 in Berlin, Bi Nuu
Tickets zu Paranoid vs. Radioactive
Berlin
---
Informationen
PARANOID vs. RADIOACTIVE - Thee New Year's Eve Clash

Bang Bang! Your two favourite clubnights join forces to celebrate into the new year! This time at the wonderful Bi Nuu, just inside Schlesisches Tor subway station! Two dancefloors, Sushi Buffet, one free cocktail, one free prosecco and pure mayhem all night long with lotsa deejays!

Tickets available very soon at direct-ticket.de or KOKA36:
- Pre-midnight-ticket includes Sushi Buffet, a free cocktail and a glass of prosecco!
-After-midnight-ticket includes a free cocktail!

Paranoid Floor: 80s Heavy Metal, 70s Hard Rock, Heavy Rock Classics
Radioactive Floor: 80s Synthpop-NewWave-Punk-Superhits

More details on the DJ-Line-Up soon!