28.03.19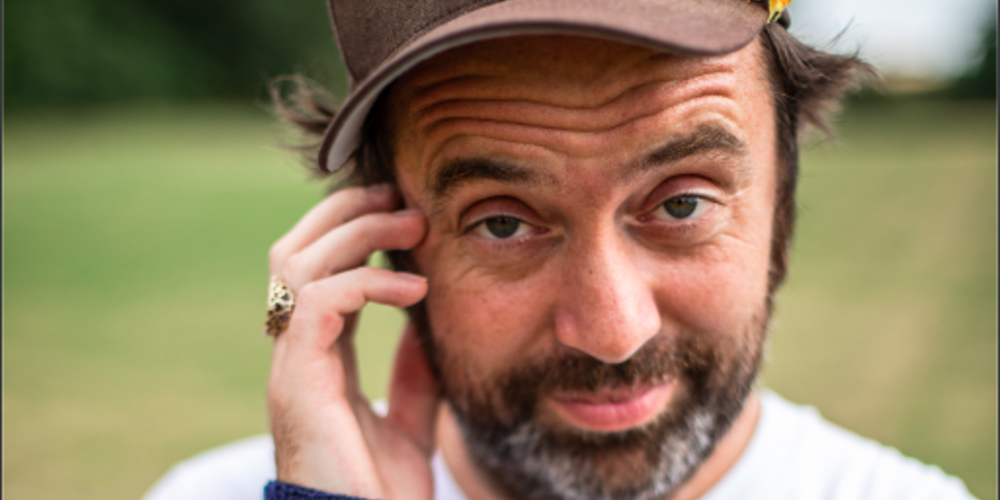 Ask Helmut, Guitar Acoustic, Herzmukke & HiMate präsentieren:
BEANS ON TOAST

A BIRD IN A HAND EUROPEAN TOUR 2019. Support: DRUNK AT YOUR WEDDING 28.03.19 in Berlin, Cassiopeia
Tickets zu BEANS ON TOAST
Berlin
---
Informationen
Cult Folk Legend, Beans on Toast is coming to town to promote his new album "A Bird in The Hand'. His 10th studio album out 1st December was produced by Mumford & Sons Ben Lovett at the legendary Church Studios (Bob Dylan / Radiohead / Adele) and is quite possibly his finest, most accomplished work to date.
This European tour will see the unique live performer, on stage in his element playing songs from the new record alongside crowd favourites from his varied and extensive back catalogue. Over the course of his huge career Beans has become something of a cult national treasure. What seemed like a throwaway festival act has evolved into something much more important, a voice of truth and honesty, cutting through the bullshit. A consistent and reliable modern-day troubadour, not afraid to speak his mind; always touring, always writing, recording and releasing music. Playing every festival under the sun and always, always, telling it like it is.
ALBUM PRE-ORDER LINK
https://BeansOnToast.lnk.to/ABITHshop
ANOTHER YEAR (FIRST SINGLE/VIDEO)
YOUTUBE: https://beans.lnk.to/AnotherYearYT
ALEXA (SECOND SINGLE/VIDEO)
YOUTUBE: https://beans.lnk.to/AlexaYouTube
WEBSITE: https://beansontoast.com
TWITTER: https://twitter.com/beanstoast
FACEBOOK: https://www.facebook.com/beansontoastmusic/
INSTAGRAM: https://www.instagram.com/beans.on.toast/
OFFICIAL STORE: https://beansontoast.lnk.to/ABITHshop