15.12.20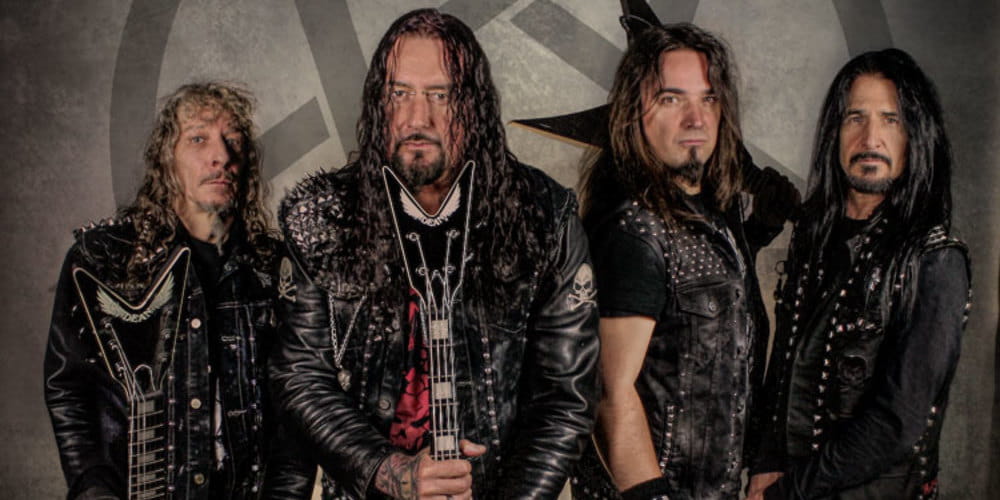 DESTRUCTION + WARBRINGER

Support: Crisix | DOMINATION INC 15.12.20 in Berlin, Lido
Tickets zu DESTRUCTION + WARBRINGER
Berlin
---
Informationen
In Weil am Rhein in Germany, back in 1983, drummer Tommy, guitarist Mike and bassist / vocalist Schmier founded a band which was going to become a legend in Thrash Metal history: DESTRUCTION. After signing a contract with SPV Records, the first Destruction release was an MLP entitled "Sentence Of Death" (1985).
One year later Destruction had their first success in the international metal scene as they toured in Europe with legendary Thrash Metal Gods Slayer. At the end of the year, the LP "Infernal Overkill" was published and Destruction was invited to play at the World War III Festival in Montreal, Canada. Destruction proved to be Europe's leading Thrash Metal band, successful concerts in Germany and abroad were played making the fans become more and more.
The LP "Eternal Devastation" was released in 1986 and a headliner tour with Kreator and Rage was made right after. In early 1987, drummer Tommy left the band and was replaced by Olly, as well as Harry became part of the band as second guitarist. Later that year, the MLP "Mad Butcher" was released. After their tour through the US, South America and South Europe, their third LP "Release From Agony" was released in 1988. This album differs from what the band has made so far, as it is influenced by the new band members.
In Winter 88/89, Destruction went on tour for several festivals and a Europe tour with Motörhead, while press and audience were rather sceptical concerning their latest LP.
The first live LP, "Live Without Sense", was released during their US Tour. When recording the fourth LP "Cracked Brain" in 1989, Schmier decided to leave destruction, and thus "Cracked Brain" was released in 1990 featuring guest singer André (Poltergeist).
The years passed, until the two members Mike and Schmier decided to reanimate Destruction along with Sven, the new drummer due to the incredible demand by both press and fans. They had their comeback at the biggest festivals in Germany: Bang Your Head, With Full Force, and Wacken. One year later, in 2000, they came up with the new album "All Hell Breaks Loose"!
DESTRUCTION were back!
After having released several records over the years (see the tab DISCOGRAPHY), in 2011 they released their album "Day Of Reckoning"!
"We wanted this record to sound pure and fresh!" says mainman Schmier "The direction was clear from the start, fast-picking dominating thrash riffs combined with in-your-face songs and vocals!"
Still consisting of the core line-up of Schmier and Mike, DESTRUCTION hired a new relentless machine-like drummer; With Vaaver (ex-UNSUN) by their side, the Trio kicks more ass than ever. The band also invited some guest musicians to take part in "Day Of Reckoning".
The band started the recording sessions for the new album entitled "Under Attack" after the summer festivals 2015 and have been recording segments in various studios between September 2015 and January 2016. »Under Attack« is as nasty as possible and as catchy as necessary and will be released in May 2016. 33 years after establishing DESTRUCTION sound as angry as in the beginning. Just the songwriting is light-years away from the eighties; it's much more mature and mellow.
In early 2017, the band launched a PledgeMusic pre-order campaign earlier this year in support of their forthcoming album, »Thrash Anthems II«, which will re-animate another batch of classic DESTRUCTION hits from the 80s.
With a brand-new line-up featuring the Canadian drum animal Randy Black and Swiss shred-master Damir Eskić, together with veterans Schmier and Mike, the band is back to bring you musical destruction. This is a new chapter in the long, impressive history of the band: »Born To Perish« will certainly create a furore on August 2019.