10.02.21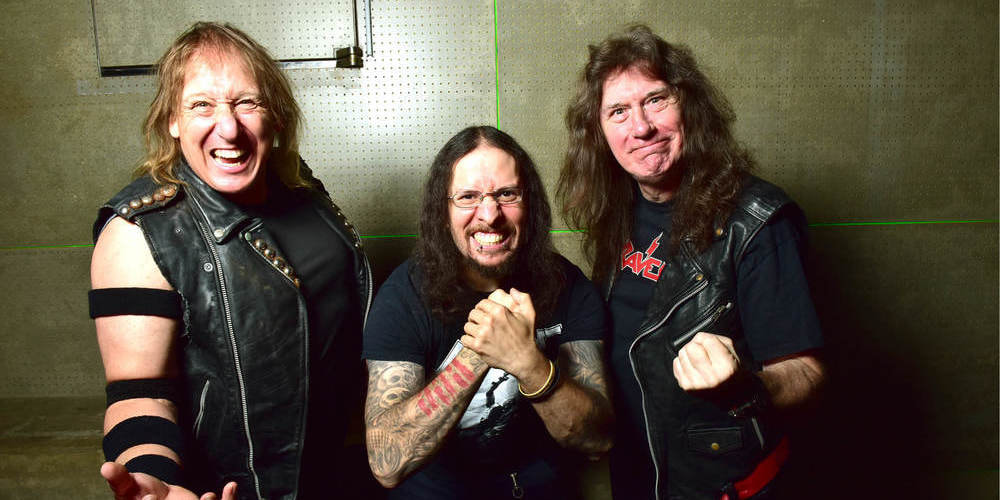 Rock Hard präsentiert:
RAVEN

Support: Crystal Viper + Wolf 10.02.21 in Berlin, Lido
---
Informationen
The lovers of heavy metal, behold! RAVEN is going to release their fourteenth studio album 'Metal City' and present it live to the crowds in February 2021, supported by WOLF and CRYSTAL VIPER.
Formed in 1974 in Newcastle, England, by brothers John Gallagher and Mark Gallagher and Paul Bowden, RAVEN is considered to be the NWOBHM godfathers and influence and inspiration on the development of the thrash metal genre, including bands such as 'the big four', Testament, Exodus, Overkill, Kreator, and more. RAVEN has a reputation as an extremely energetic live band because, so make sure to witness these legends throw a mind-blowing live show consisting of old hits and tracks from the new record!
Swedish heavy metal masters WOLF was originally formed back in 1995 and belongs to the earliest bands resurrecting and rejuvenating a traditional heavy metal sound during the 90's when ignorant folks pronounced heavy metal dead. Inspired by the likes of Iron Maiden, Metal Church, the NWOBHM, Mercyful Fate/King Diamond, Judas Priest, and classic speed metal from Canada to Germany, WOLF laid down the groundwork for what became a triumphant return of proper 80's influenced metal in the following years over the course of eight records.
CRYSTAL VIPER is an expressive female-fronted heavy metal band, founded in 2003 by Marta Gabriel. With 7 studio albums in their pocket and a decent fanbase from North America to Japan, the band is stronger than ever and is working on the next full-length record, scheduled for the release in early 2021. Watch them burn the stage down within the Metal City tour lineup!