24.09.21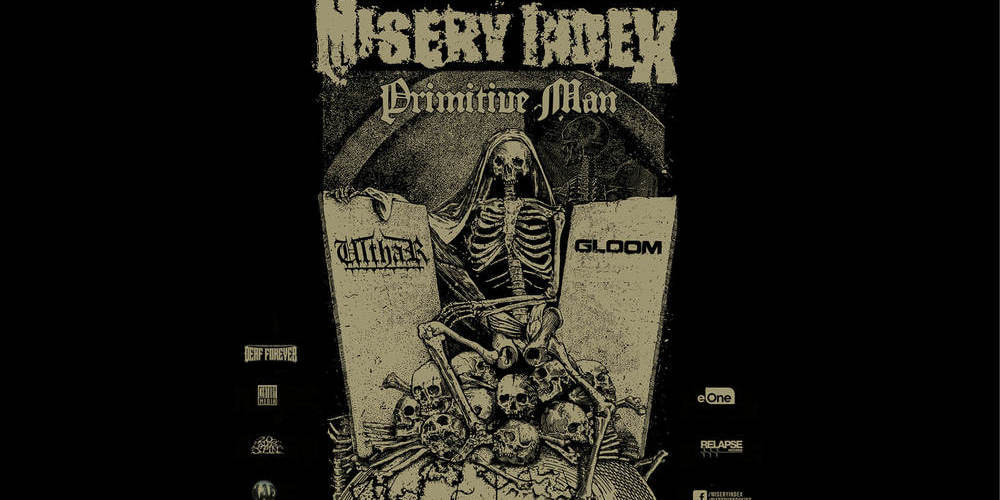 Deaf Forever präsentiert:
MISERY INDEX

Support: PRIMITIVE MAN • ULTHAR • GLOOM 24.09.21 in Berlin, Bi Nuu
Tickets zu MISERY INDEX
Berlin
---
Informationen
Misery Index (US, Century Media)
https://facebook.com/MiseryIndex/
Misery Index is an American death metal band formed in 2001 in Baltimore, Maryland, United States. The music is best described as death metal with strong hardcore punk and grindcore influences.
Primitive Man (US, Relapse Records)
https://facebook.com/primitivemandoom/
Primitive Man is an American doom metal band from Denver, Colorado! They are known for an extremely harsh sound – combining funeral doom, noise music, and black metal elements – and blunt nihilistic outlook.
Ulthar (US, 20 Buck Spin)
https://facebook.com/Ulthar-386850314846106/
Ulthar uses erratic artistry to mold the timeless essentials of death metal and black metal into an exhilarating, hellish adrenaline shot. Raw and animalistic, yet melodic and technical, the band's blackened death metal immediately struck a unique balance of experimental and traditional ideas.
Gloom (US, eOne)