02.06.23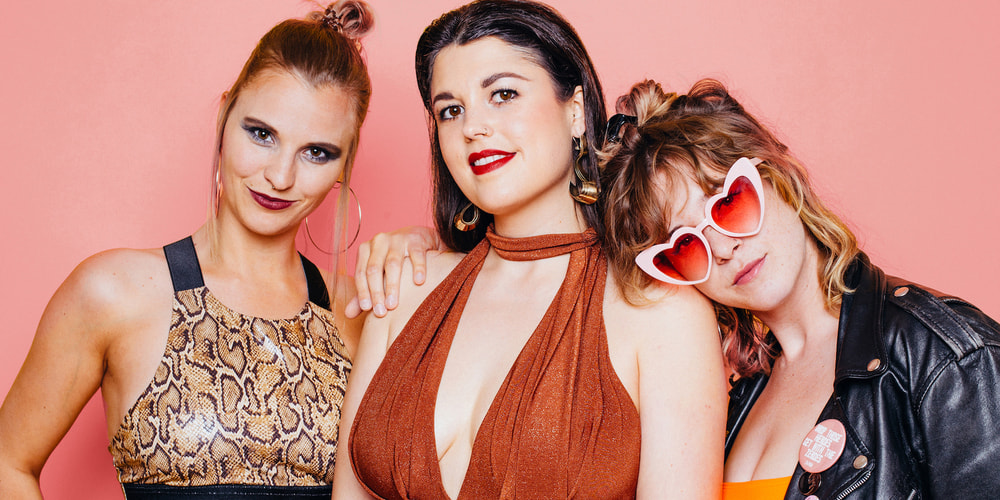 DIVA FEST - 24/7 Diva Heaven + tba live

+ Afterparty with DJs tba 02.06.23 in Berlin, Astra Kulturhaus
Tickets – DIVA FEST - 24/7 Diva Heaven + tba live
Berlin
---
Informationen
24/7 DIVA HEAVEN, this is punk 2021! With their highly acclaimed, 2018- debut EP "Superslide", the Berlin- based trio left a first and remarkable stamp in the heavy music scene, while a steady growing fanbase and countless shows such as the high- voltage performances at festivals alike Desertfest Berlin, Stoned From The Underground or the Pop-Kultur Festival should follow.
Musically, 24/7 DIVA HEAVEN crosses the references of Punk, Noise, Grunge into the Riot Grrrl sound of the 90's, with a loud and clear message. Feminism, inequality, homophobia, racism, xenophobia or ecological problems are important issues to the band - but never without a good dose of having fun. These ladies manage this balanced act in an impressive and charismatic way: Bringing up a serious matter with a laugh. Holding up the mirror and write your opinion on it but with a lipstick. 24/7 DIVAHEAVEN's music nails it, and maybe it's also the perfect soundtrack in these current times, to be wild, loud, angry and yet surrounded by a lot of glitter and glamour!
WICHTIG: Gefördert von Neustart Kultur, der Initiative Musik und der Beauftragten der Bundesregierung für Kultur und Medien!