07.09.23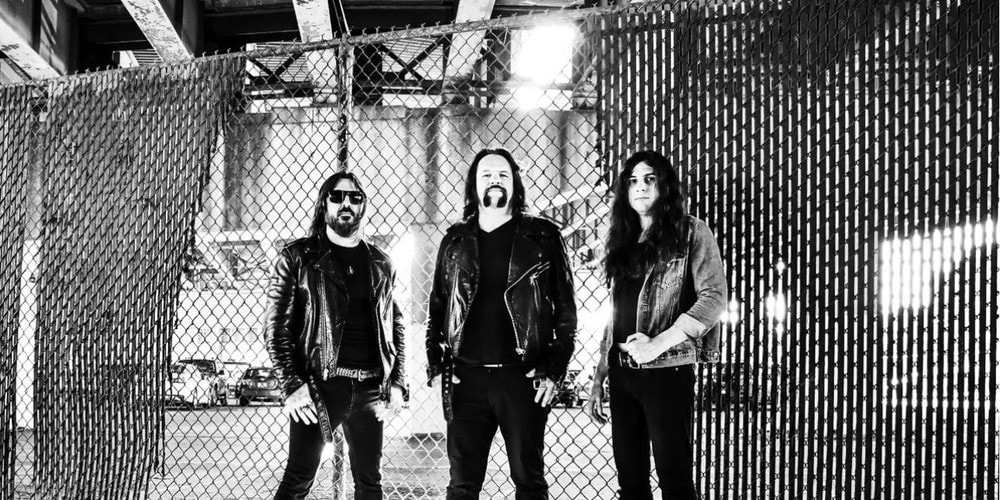 NIGHT DEMON

Support: INDIAN NIGHTMARE & Speed Queen 07.09.23 in Berlin, Lido
Tickets – NIGHT DEMON
Berlin
---
Informationen
For more than a decade, Night Demon have defiantly flown the flag of traditional heavy metal, unwavering in the face of shifting industry trends and unscarred by global calamities. With new album OUTSIDER, the band have challenged themselves musically and lyrically, pushing creative boundaries and evolving their sound far beyond their NWOBHM-worshipping origins into something truly singular.
From a lyrical standpoint, OUTSIDER marks Night Demon's first full-blown concept album. To be sure, the band have always experimented with embedding thematic linkages between songs on each release, dating back to their 2015 debut album, Curse of the Damned. On OUTSIDER, however, lyricist Jarvis Leatherby has dialed into a fully cohesive tale of alternate realities, mysterious portals, and the supernatural, intertwined with universal human feelings of alienation, loss, regret and revenge. Inspired by Leatherby's lifelong affinity for horror movies as well as his pandemic-induced exile in the countryside of Northern Ireland, OUTSIDER weaves a compelling yarn from its pastoral beginnings to its heart-pounding finale.
Of course, this kind of epic storytelling demands an equally expansive musical backdrop that ebbs and flows to convey the full emotional range of OUTSIDER. To achieve that result, Night Demon have reimagined the band's songwriting and arrangements by embracing progressive elements and a newfound sense of dynamics that lend the music a decidedly cinematic quality. Longtime fans should not be alarmed: OUTSIDER sounds like Night Demon through and through, but the songwriting is perhaps the catchiest in the band's discography, boasting massive hooks such as those found on the earworm title track, which is also the lead single. Simply put, Night Demon take the listener on a journey with OUTSIDER. It's a heavy and intense ride, so buckle up. You may never be the same again.
Armed & Fanged MetalPunk Tribe of the night, Tribal Lords crossing upon the Underworld ready to UNLEASH THE INDIAN NIGHTMARE!!!! Watch your ears and save your neck, we are back for our second attack!!!!