26.11.23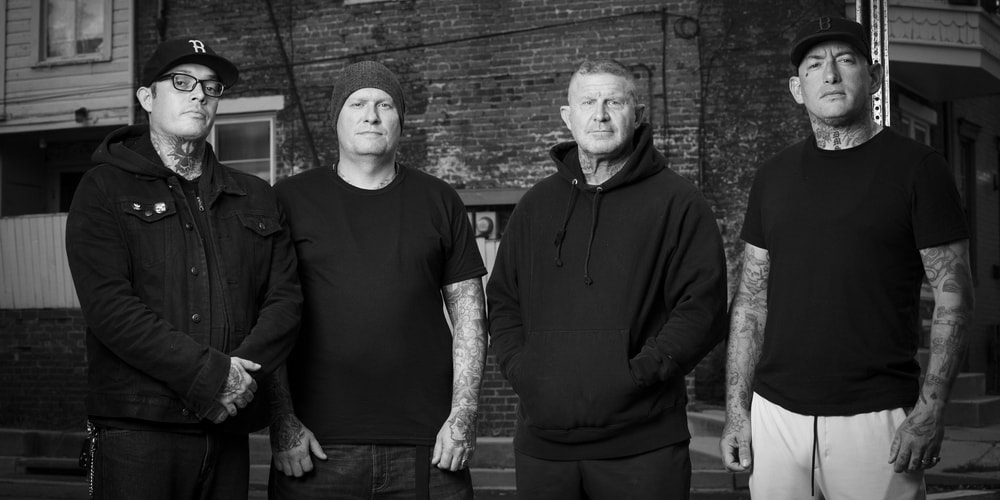 SLAPSHOT + BISHOPS GREEN

Support: RISK IT + BERTHOLD CITY 26.11.23 in Berlin, Lido
Tickets – SLAPSHOT + BISHOPS GREEN
Berlin
---
Informationen
SLAPSHOT is a band shrouded in history, rumors, and urban legend. Their damn-near twenty year existense has equally divided the hardcore community and united its adherents. Very few bands have left such a mark that generation after generation of hardcore kids find it incumbent upon themselves to discover SLAPSHOT fresh and new for themselves to give them a foundation for their listening development. In a scene that so often differentiates sub-genres of old school hardcore between youth crew and tough guy, SLAPSHOT clearly is neither, and decisively both at the same time. They are straight edge and they are tough. But they don't share enough with either Youth Of Today or Madball to really serve to further define either sub-genre. Underneath all the rich history and all the chatter of their past is the most important element of SLAPSHOT - their music. Unapologetically straight forward, speed-reliant hardcore that won't give metal the time of day and leaves punk lying in the dust, SLAPSHOT continues to be nothing but the most pure version of hardcore there is. Their straight edge branding is also unwavering and consistent. Long after Ian Mackaye has dis-associated himself with the movement and Ray Cappo became more interested in playing with his pet rabbit, Choke and the boys in SLAPSHOT still remain undeniably edge. Boston hardcore legends Slapshot return with their latest album Make America Hate Again. An institution in hardcore punk since 1985, Slapshot are still writing music as urgent and relevant as ever. This 11-track powerhouse was recorded at The Wild Arctic in Portsmouth, NH with Dean Baltulonis (Madball, American Nightmare, No Warning). 30+ years later, Choke and company are still pissed off and evoke the same aggression that gave Slapshot the notorious reputation they have today.
The Vancouver based street punk band, Bishops Green was formed in spring of 2011.
Their melodic style of old-school punk draw creative influences from European groups like Blitz, The Clash, Cock Sparrer, and the Partisans.
Bishops Green's music is raw and energetic with a style firmly embedded in the historic roots of Street punk.