20.01.24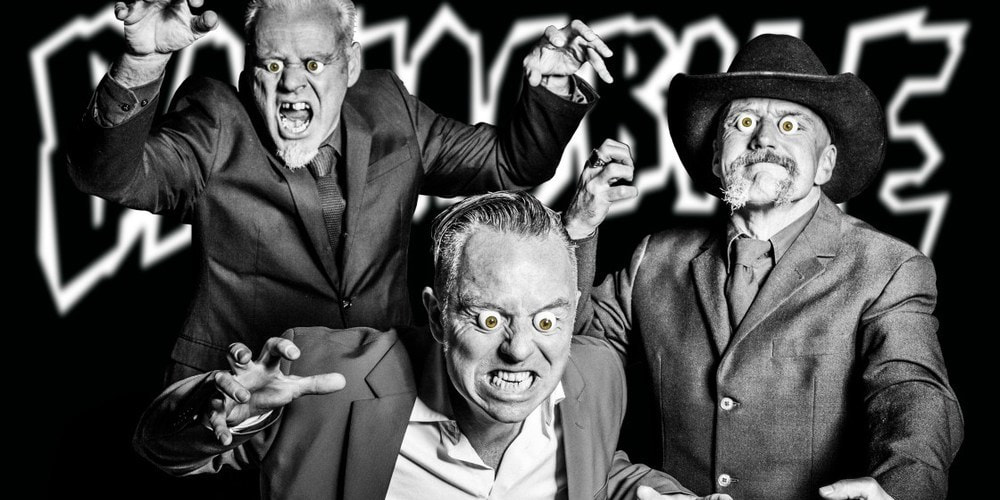 BATMOBILE

Support: tbc. 20.01.24 in Berlin, Lido
Tickets – BATMOBILE
Berlin
---
Informationen
Batmobile was founded 1983. After several months of covering Elvis Presley, Johnny Burnette and Gene Vincent, Jeroen Haamers (vocals/guitar), Johnny Zuidhof (drums) and Eric Haamers (double bass) decided to start to write their own material and all of a sudden people started to call the mental Dutch threesome 'psychobillies'. In 1985 the first Batmobile album was released, which led to international recognition. For the first time a non-british band headlined all international psychobilly festivals.
The second half of the eighties and the first half of the nineties the band is touring through Germany, France, Japan, Spain, Switzerland, Italy, Austria and England. The band is headlining numerous times in the legendary KlubFoot in London.
The releases of the band are consistent in the concept of sounding different every time. The band hates to cover itself so the Batmo gents are always in search of new sounds within the rockabilly/psychobilly spectrum. This leads to the very first (and ever so often copied) metal-sounds within the scene on their 1988 realease Bail's Set...... but ofcourse also to the back to basics release Amazons from Outer Space (1989) and the massive concept mini-album Batmobile is Dynamite (1990). If ever there's a band ahead of things within rockabilly/psychobilly it's Batmobile. In 1997 the band waves psychobilly goodbye and introduces their own brand of Rock n Roll B-music. Like in a B-film, B-music stand for B-musicians, bad (read: funny) jokes, horror, naked women and having the time of your life. So there is not a big difference with decent psychobilly.
The second half of the nineties Batmobile does a lot of concerts in the Jukebox Tour in which the audience decides what the band should play. Their first concert in New York is being taped and released on film and will be the last concert before a 3 year break.
In 2001 the album titled A Tribute To Batmobile is released on a Japanese label. On the album all kinds of bands from all over the world play Batmobile songs. Batmobiles own contribution on the album is called Baby Go Back Home. In 2003 'A Tribute to Batmobile part 2' was released and the band recorded the song Deep Down for it. In 2003 the band makes one live appearance in Germany which makes Batmobile decide to start doing more live performances again starting 2004. Since then they have been doing concerts in the Netherlands, Japan, Russia, Finland, Sweden, Germany, Belgium, Brazil and the US/Hollywood.
Now the band just contributed a live version of Kiss Me Now on the Kaiser Records 'Soundtrack to Oblivion' and has recorded the old Warren Smith classic Ubangi Stomp for the Stray Cats Tribute record 'Go Cat Go' for Baseline Music.